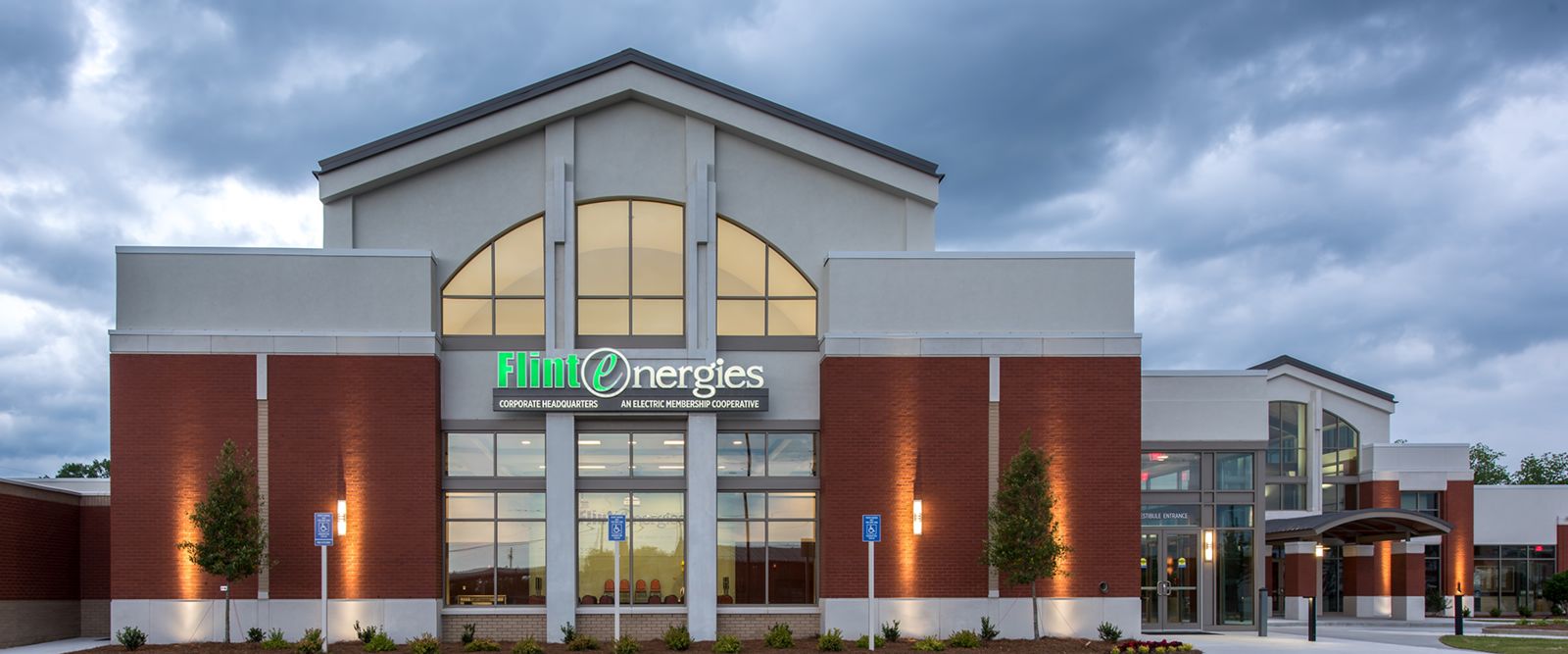 Flint Energies is the 38th largest electric cooperative in the US and the 8th largest in Georgia.
Locations
Flint Energies' corporate headquarters is located in Reynolds, Georgia.
Member-serving district offices are in Reynolds, Upatoi and Warner Robins.
Engineering & Operations are placed in Reynolds, Warner Robins and Fort Moore.
Fast Facts
Flint Energies is a community-focused electric cooperative.
A portion of all margins is returned to our consumer-members annually. As of 2019, more than $60 million in capital has been returned to Flint members since our cooperative was founded in 1937.
Flint's kilowatt-hour sales are 64% residential, 33% commercial & industrial and 3% other (irrigation, public lighting and governmental). 
Flint Energies consumer-members voluntarily fund the Flint Energies Foundation through the Operation Round Up program, which awards grants to local charitable organizations in need within our service area. Founded in 2001, more than $5 million in grants have been awarded to date.
At the end of 2022, Flint Energies electric system had 7,026 miles of line. Stretched straight out, Flint's lines could reach from Warner Robins, Ga. to Antarctica, and cover more than 25 percent of the circumference of the world. 
In 2022, 10% of Flint's generation capacity came from "green" resources such as solar, hydro, biomass and nuclear. By 2026, that number is expected to increase to 26%.